Holland Board of Public Works (HBPW) is a local municipal water provider. Living in the community that we serve makes you more than a customer of our utility – you are also an owner. We serve water to the City of Holland.

Serving the community is HBPW's top priority. HBPW invests in maintaining high water quality and safe drinking water. Every dollar that we receive is invested back into the community.

As a municipal water provider, HBPW maintains local control, low rates and high reliability. Local governance gives community citizens a direct voice in our decisions and policy-making.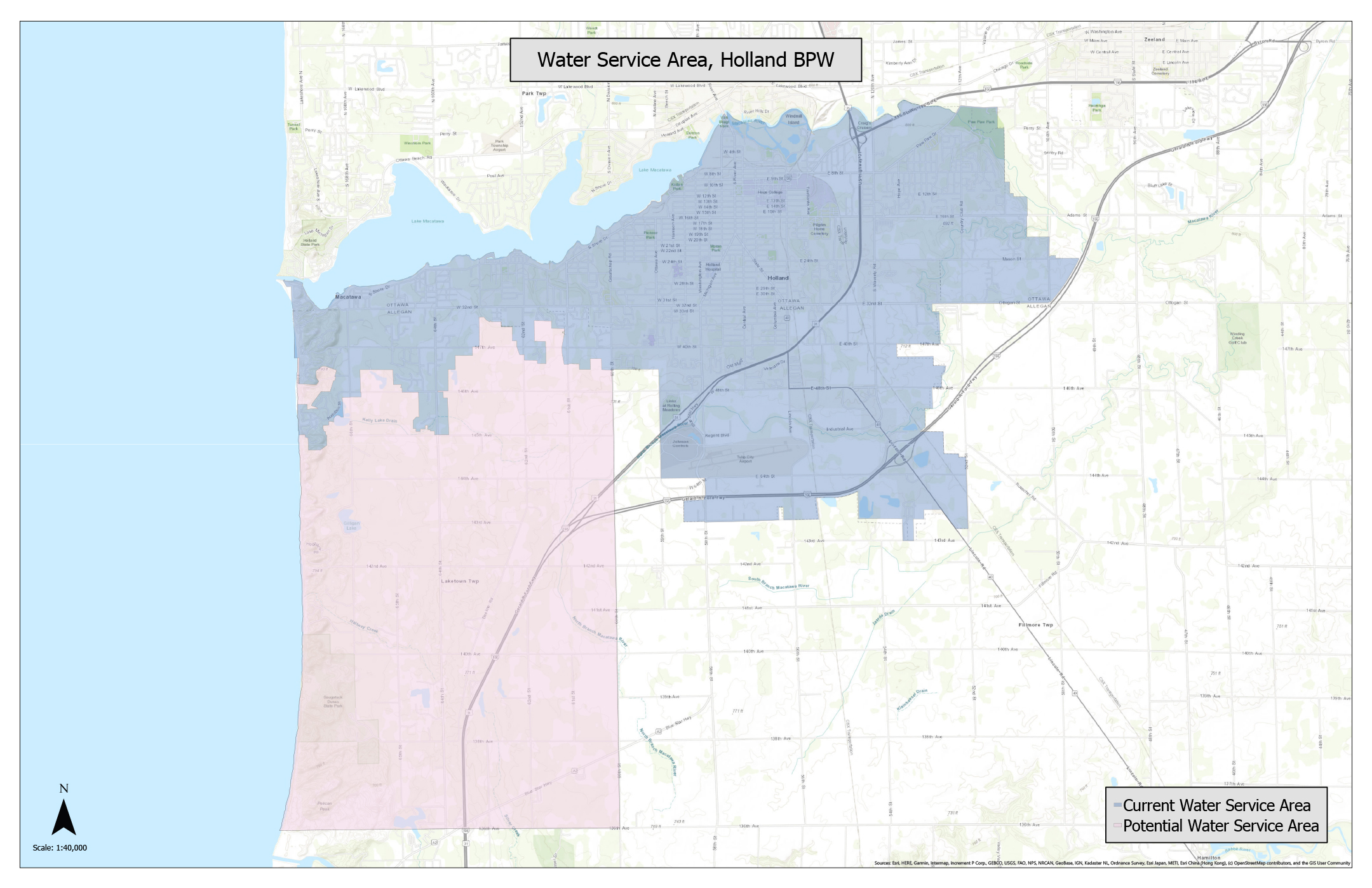 Holland Board of Public measures the reliability of our water service by tracking the number of water main breaks. Throughout our 240 mile long water main system, HBPW is proud to experience very few breaks. Quality materials and installation practices ensure that our water system is built to last. Holland BPW maintains competitive rates while investing in infrastructure to replace aging water mains, valves and hydrants.
Holland Board of Public Works is proud to provide healthy, quality water to our community. We have the natural advantage of sourcing our water from a large body of water, Lake Michigan.

Holland BPW publishes an annual Water Quality Report. This report publishes the results of on-going water testing to keep customers informed about the water received from us.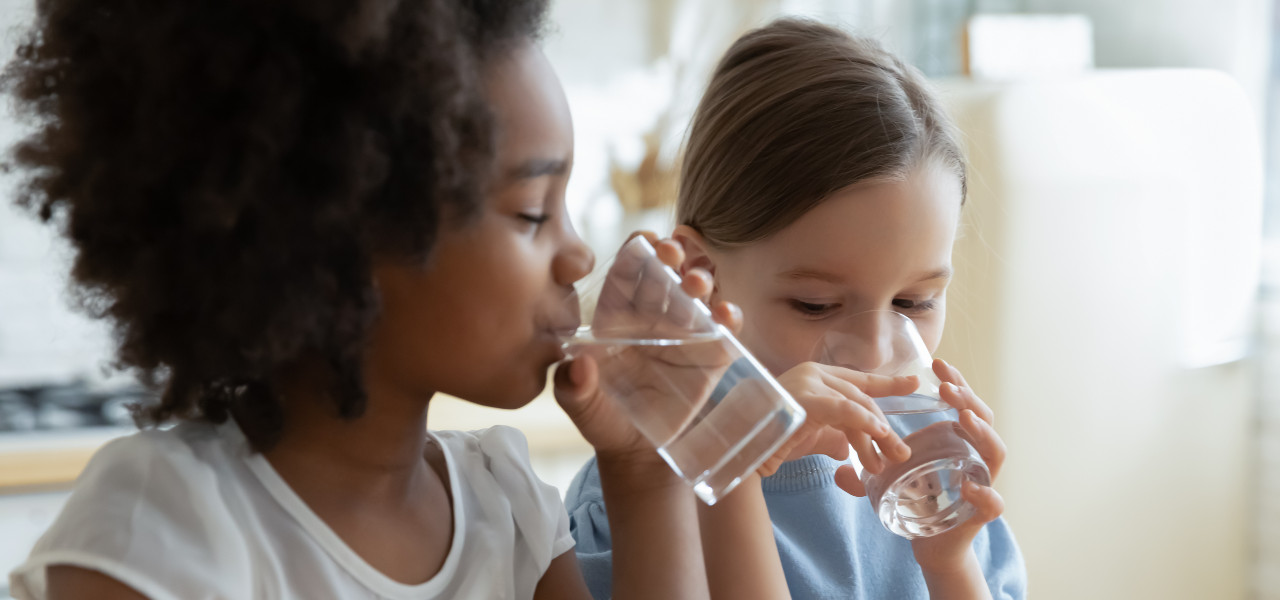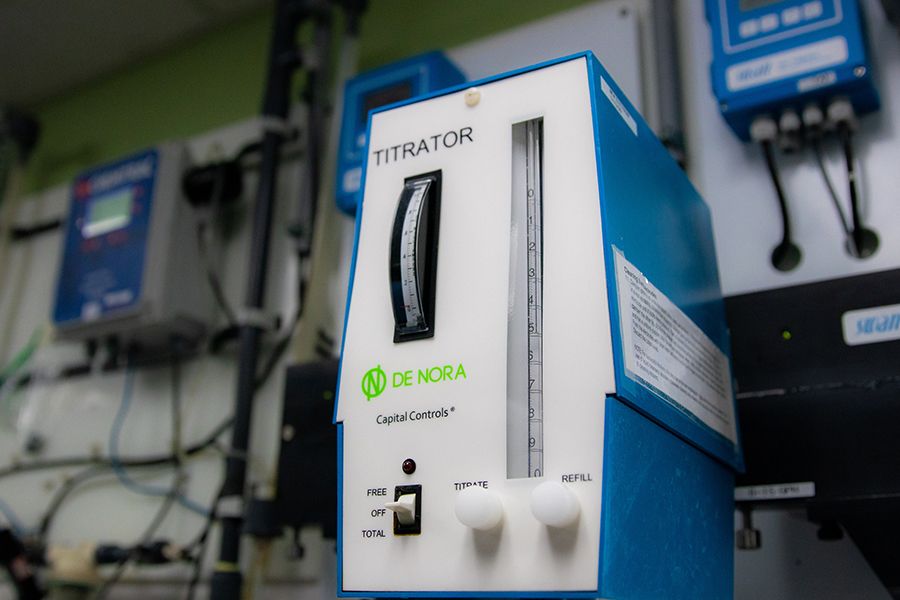 Holland Board of Public works is determined to provide reliable, safe drinking water for our community. Legislation is put in place to protect our water. Following and enforcing these laws is important to keeping our drinking water safe. Providing education also plays an important role.
Lake Michigan Temperature
The temperature of our water source, Lake Michigan, affects the attributes of the water that flows through Holland BPW's distribution system. During extended periods of warm Lake Michigan temperatures, the taste and smell of the water can change. It might be described as earthy, due to the biology of the water. When this natural phenomenon occurs, the water that reaches your tap is still safe to drink and touch.

Skilled Holland BPW technicians monitor the water entering the system 24 hours a day, 7 days a week. We follow EPA and EGLE guidelines to ensure safe drinking water for our community. The results of our testing are published in our Water Quality Report.

While we have regulated processes in place to ensure the water system is safe, if you have any questions about your water, please contact us. You can reach the water department directly at watersewer@hollandbpw.com.
For more detail on water quality measures regarding lead awareness, polybutylene services and cross connections, select the corresponding link below.