Holland Board of Public Works (HBPW) is a local municipal wastewater service provider. Living in the community that we serve makes you more than a customer of our utility – you are also an owner. Our wastewater service area includes the City of Holland, Fillmore Township and Laketown Township.

Serving the community is HBPW's top priority. HBPW invests in maintaining quality and wastewater services. Every dollar that we receive is invested back into the community.

As a municipal wastewater service provider, HBPW maintains local control, low rates and high reliability. Local governance gives community citizens a direct voice in our decisions and policy-making.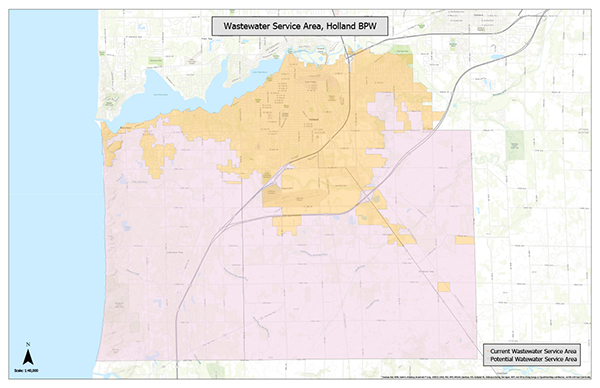 Holland Board of Public measures the reliability of our wastewater service by tracking the number of sewer main backups. Throughout our sewer main system, HBPW is proud to experience very few backups. Quality materials and installation practices ensure that our wastewater system is built to last. HBPW performs regular maintenence and has controls in place to protect the sewer system from grease and tree roots. Holland BPW maintains competitive rates while investing in infrastructure.
Holland Board of Public Works provides competitive and reliable wastewater services to the Holland area. We are looking to expand our reach within our service district. If you are building anywhere in the City of Holland, Laketown Township or Fillmore Township, we could be your wastewater service provider.

Before construction begins, contact us for a consultation at 616.355.1500.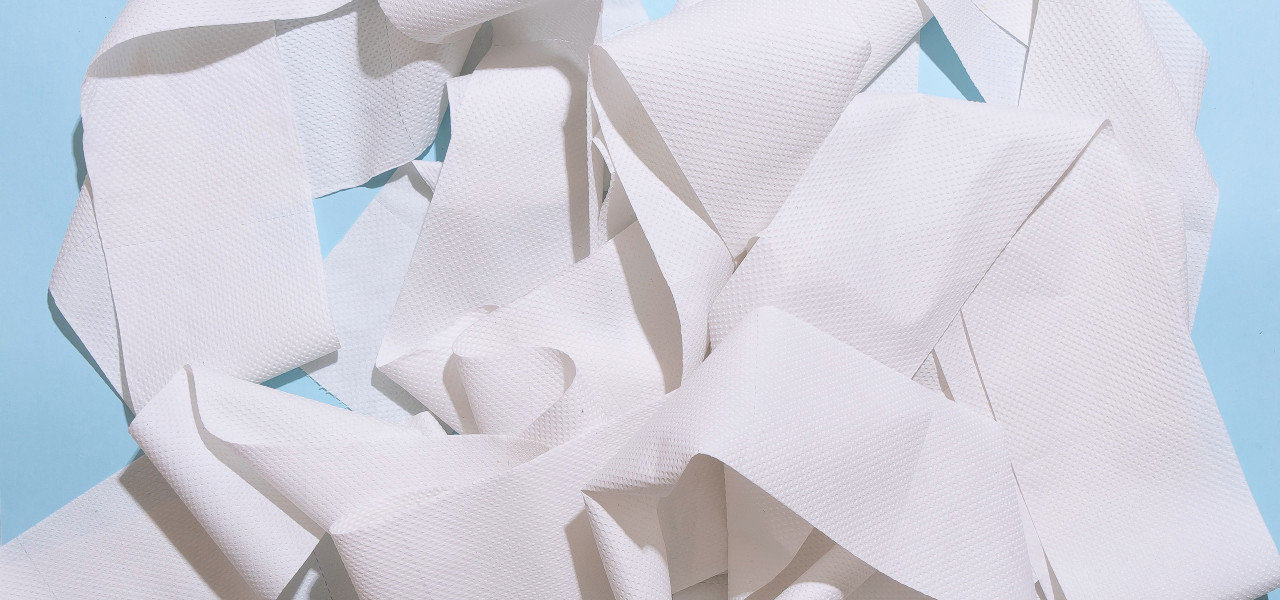 Did you know "flushable" wipes aren't really all that flushable? While convenience wipes such as baby, hygienic, cleaning and disinfectant wipes may be labeled as "disposable" or "flushable," they are not because they don't break down in the sewer system. This causes plugs in sewer pipes and pumps, resulting in sewage backups or other problems. Holland BPW is on a mission to educate customers so you can help keep the sewer pipes and your pipes clear.
Do Flush: Toilet Paper

Don't Flush: Flushable wipes (or anything else) including food, diapers, paper towel, feminine hygiene products, facial tissues, paper, goldfish (or any pet fish), medicine or drugs.
Grease, fats, oils and leftover food can be damaging to pipes and sewage systems. Grease hardens into a solid that can create blockages in your plumbing. Below are a few tips to keep sinks and drains functioning properly.
Do: Use the garbage disposal minimally with running water, allow grease to harden in a sturdy container before throwing away, and wipe down pots, pans, and plates with paper towels before washing.

Don't: Wash oil or grease down the drain or use reusable rags or washcloths to soak up grease. Washing the rag will allow grease into the pipes.
How to Dispose of Unwanted Medicines
Take unwanted medicine to a collection program. Proper disposal of drugs is a vital public safety and public health issue. The usual methods for disposing of unused medicines—flushing them down the toilet or throwing them in the trash—both pose potential safety and health hazards.
Medicines that languish in home cabinets are highly susceptible to diversion, misuse, and abuse. Rates of prescription drug abuse in the U.S. are alarmingly high, as are the number of accidental poisonings and overdoses due to these drugs. Studies show that a majority of abused prescription drugs are obtained from family and friends, including from the home medicine cabinet.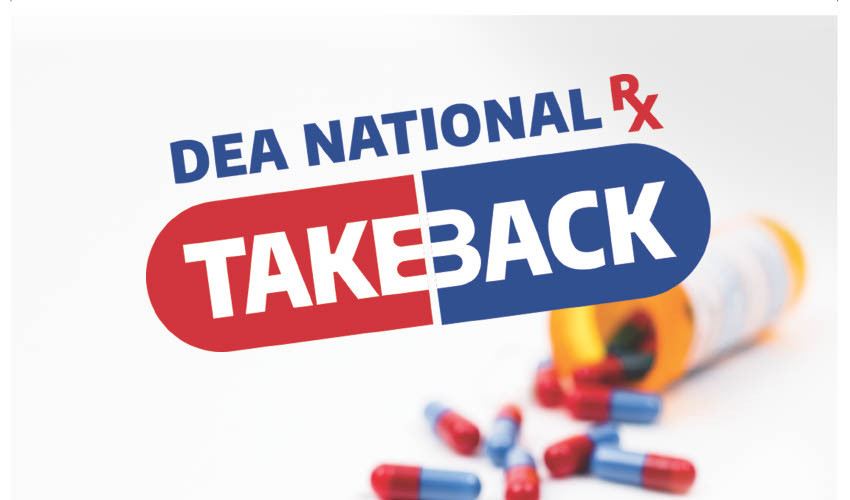 The Drug Take Back program is on-going, free and anonymous. Residents can drop off their unwanted/expired drugs at the Holland Department of Public Safety during regular business hours. Several area pharmacies also participate in this program and can accept "uncontrolled medications". Visit West MI Take Back Meds for more information on the program and drop-off locations.

All medications collected will be incinerated, preventing them from entering our lakes and streams.
Name of Location
Address
Substances Accepted
Holland Police Department
89 W 8th Street, Holland
Controlled Substances, Solid & Liquid Medications
CVS
132 Douglas Ave, Holland
Controlled Substances, Solid & Liquid Medications
D&W
50 Douglas Ave, Holland
Solid Medications
Family Fare
1185 South Washington, Holland
Solid & Liquid Medications
Meijer #47
746 16th Street, Holland
Controlled Substances, Solid Medications
Meijer #180
15000 US 31, Grand Haven
Controlled Substances, Solid Medications
Meijer #217
3320 West Shore Drive, Holland
Controlled Substances, Solid Medications
Meijer #254
4075 32nd Ave, Hudsonville
Controlled Substances, Solid Medications
Walgreens
494 Butternut Dr, Holland
Controlled Substances, Solid & LiquidMedications