Local
Holland BPW is community-owned. Our team is right here, serving our friends, family and neighbors. With that, we have dedication and pride in service to our community. We prioritize what is best for Holland, and we make decisions that support the greater good of the community.
Reliable 
Community-owned utilities have a track record of being highly reliable. Holland BPW is no exception; our fifth diamond-level RP3 rating is proof. Our customers depend on having reliable utility service at work and at home. We invest in preventative maintenance and upgrades that keep our systems running safely and with the reliability you need.
Efficient 
Holland BPW is accountable to our community members, not shareholders, so we can maintain some of the lowest rates in Michigan. We also help customers to be more energy efficient, improving the environment and lowering your bills. (Learn more about Energy Smart rebates).
Essential 
We do our job so you can do yours. Holland's foundation is community-owned infrastructure. This means that Holland BPW adapts to the needs of our community. Our rates, reliability, and agility make Holland a desirable place for economic development. Holland BPW is essential to Holland's thriving community.
Established as a community-owned utility in 1893, the underlying purpose of Holland Board of Public Works is to enrich the lives of customers in West Michigan's greater Holland area by providing reliable and economical electric, water and wastewater treatment services while maintaining environmental responsibility.
Located on the beautiful shores of Lake Michigan, HBPW is located in one of Michigan's fastest growing industrial and residential areas providing service for 75,000 members of the community.
HBPW, a local not-for-profit utility, exists to help advance the agility and self-determination of the Holland community.

HBPW provides utility services that improve the quality of life by helping people meet their fundamental needs efficiently, safely and responsibly.

HBPW strives to be exemplary stewards of the resources entrusted to them.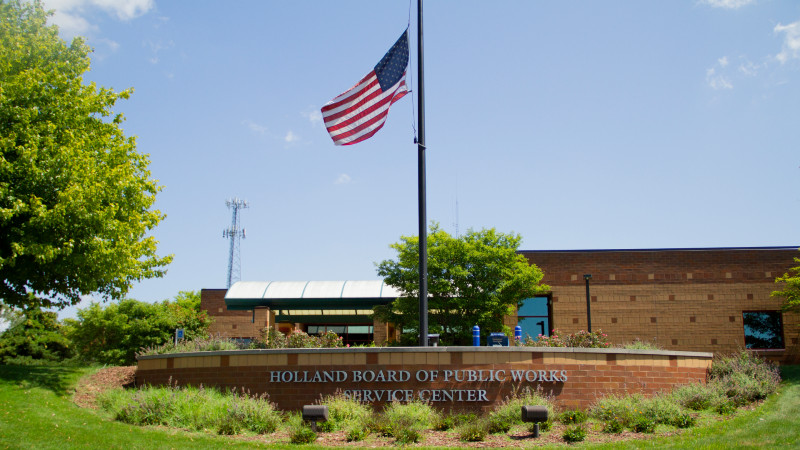 Holland Board of Public Works provides competitive, reliable, and innovative public utility solutions to the greater Holland area in a socially, environmentally, and financially responsible manner.
Holland Board of Public Works will anticipate and respond to customer and community utility needs with exceptional solutions that strengthen businesses and enhance the quality of life of residents in the greater Holland area.
Our Vision for Diversity, Equity, Inclusion, and Belonging
HBPW will be an employer of choice, valuing and seeking diverse perspectives and experiences, leading to employees who thrive, and create innovative utility solutions that meet the needs of our customers and help our community flourish.​
Accountability
Continuous Improvement
Customer Focus
Employee Fulfillment
Empowerment
Integrity
Open Communications
Professional Development
Safety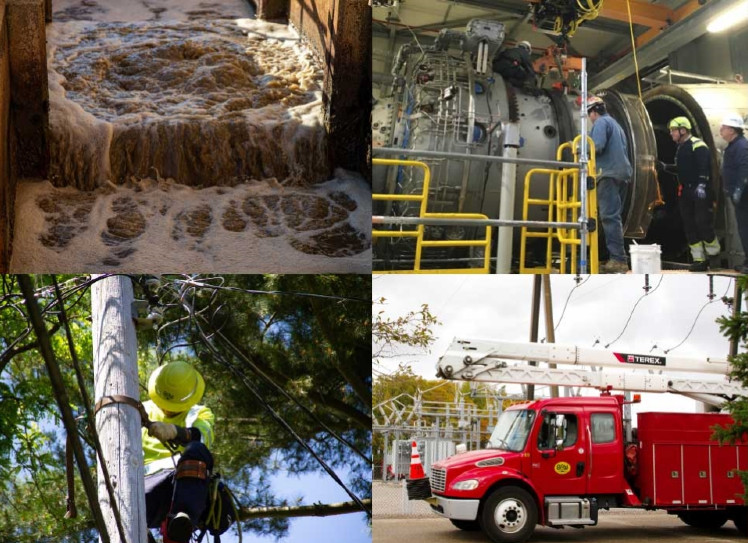 Our Board of Directors is comprised of residents and business people that live and work in our community. In addition to providing insight and decision-making regarding the Holland Board of Public Works, each member is also personally active in the community.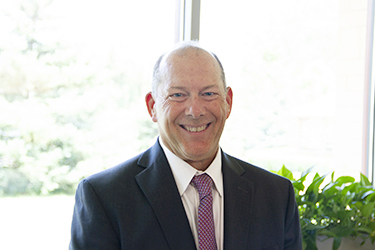 PJ Thompson, HBPW Board President

PJ Thompson was raised in Holland, Michigan and educated in the Holland Public Schools. After earning a BA in Economics at Albion College and MBA from the University of Notre Dame, PJ started his career as a CPA with Price Waterhouse based in Charlotte, NC. His specialization was manufacturing systems for global clients enabling PJ to travel, work and live in multiple countries. In 1997, he moved back to the Holland area to join Trans-Matic Mfg. Co., which was founded in 1968 and is wholly owned by the Thompson Family. PJ became President of Trans-Matic in 2002 and serves in this capacity currently. Over the past two decades, Trans-Matic has expanded its operations to China and to Mexico under his leadership. PJ and his wife Kristen reside in Holland's Historical District.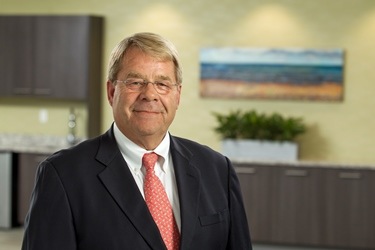 Tim Hemingway, HBPW Board Vice President

Tim Hemingway is a long-time resident of the Holland area, but has also lived in Brazil, California, and Texas. Tim worked for SAF Holland for 31 years in various roles including General Manager of Texas Operations, Vice President International, President of Holland USA, and President of Global Aftermarket Business for SAF Holland. Tim serves on the board of the Holland Community Aquatic Center. He also served on the Board of Directors for TMD Friction, Luxembourg and volunteers with the Boys & Girls Club of Greater Holland.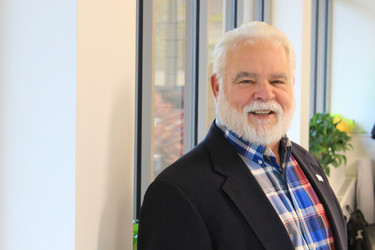 Paul Lilly, HBPW Board Member

A Holland resident since 1987, Paul operated a cleaning and facility services business in Holland for 18 years, retiring in 2018 after selling the business. Paul worked with Herman Miller in their Facility Management Institute, Production, and Customer Service operations for 21 years. As part of the original Holland Sustainability Committee, he helped develop the Community Energy Plan and the Sustainability Framework. Paul has been active in the Macatawa Watershed Project serving on the education and technical teams. He holds a BS and MS in Resource Development from Michigan State University with focus on Water Resource Management and an MBA from the University of Michigan.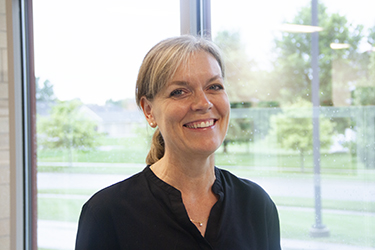 Carolyn Maalouf, HBPW Board Member

A Holland resident since 1991, Carolyn has enjoyed living and raising her family in West Michigan. She joined Herman Miller, Inc. immediately upon earning a degree in Mechanical Engineering from Michigan Technological University. Carolyn has served many roles and product initiatives during her 35 years at Herman Miller, where she continues to work as a senior researcher in Product R&D.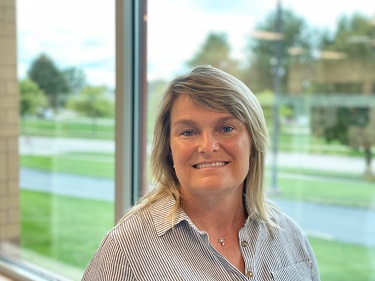 Beth Snyder, HBPW Board Member

A graduate of Hope College and Ohio State University's Fisher College of Business, Beth worked in public and government affairs for ExxonMobil in Washington D.C. and Dallas, TX prior to returning to Holland, MI in 2017. Beth leads a Lilly Endowment-funded program focused on faith and vocation at Hope College. In addition to BPW, Beth enjoys serving the community as a board member of Western Theological Seminary, Evergreen Commons, Camp Geneva, and Upward Bound. She lives in the Washington School neighborhood.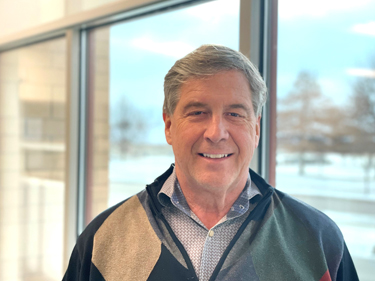 Dave Couch, Ex Offcio Member, Representing the Townships

A Holland area resident for over 30 years, Dave has extensive knowledge of the US electrical grid and a vast amount of experience installing large fiber optic networks across 200 sites in 10 states. His work background includes General Foods, Hewlett Packard, and most recently 30+ years with Spartan/SpartanNash Corp. as a Senior VP and Chief Information Officer (retired in 2019). Dave served nine years on the Board of the Holland Symphony Orchestra and is an active member of HASP (Hope Academy for Senior Professionals). He holds a B.S. in Business Administration and an M.S. in Computer Science from the University of Arizona.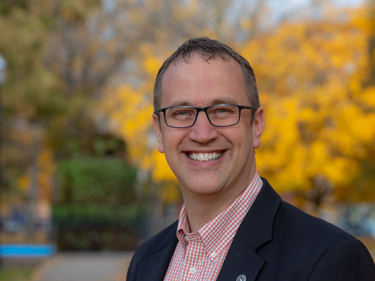 Keith Van Beek, Ex Officio, Representing the City of Holland

Keith Van Beek has been the City Manager for the City of Holland since 2018. Through the efforts of over 200 employees, he provides leadership and direction for this community of 34,000+ residents. Keith previously served as Deputy Ottawa County Administrator for nine years and Kentwood City Administrator for 12 years. He holds a degree in Political Science and Criminal Justice from Calvin College and a Master of Public Administration from Grand Valley State University. Among his professional associations and community organizations are Michigan Municipal Executives, Community Spoke, and United Way.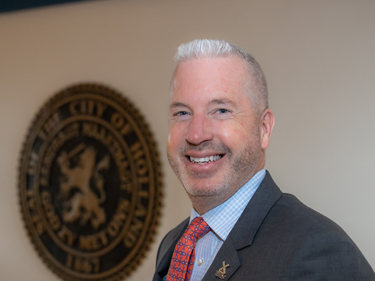 Nathan Bocks, Ex Officio, Representing Holland City Council

Nathan was elected as Mayor for the City of Holland in November 2019. He attended Hope College and graduated from Marquette University Law School in Milwaukee. He's owned his law practice, Central Park Law, PLLC since 1992. Over the last 20 years, he has served on 15 different community boards and commissions, including Lakeshore Habitat for Humanity, City of Holland Board of Appeals, Holland Hospital Medical Ethics Committee, Hospice of Holland Board, and the Holland in Bloom Steering Committee. Most recently, Nathan has been involved in the revitalization and rebirth of Holland Civic Center Place including the the Steering Committee, and served as Chair of the Civic Center Place Board.
Executive Leadership Team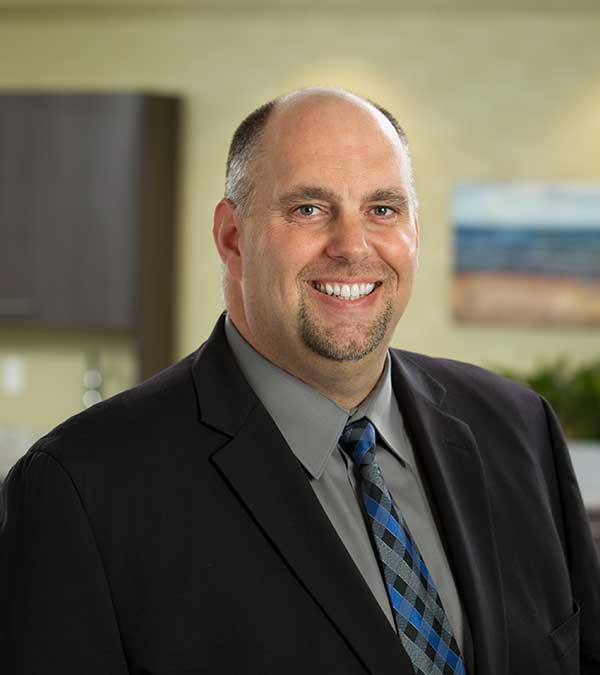 Dave Koster, General Manager
Membership

- Lakeshore Advantage Board of Directors
 
- Chair of Michigan Public Power Agency (MPPA)

Dave leads Holland Board of Public Works by living the organization's core values and with a dedication to the community of Holland. He started as an engineering intern, honing his experience through various positions within the company that prepared him for his role as General Manager. Dave has a passion for public engagement. He strives to understand the needs and wants of the people of Holland when making decisions that have a major impact. His leadership in community engagement is seen in the P21 Decision that resulted in Holland Energy Park, Waterfront Holland, and the current Holland Community Broadband exploration.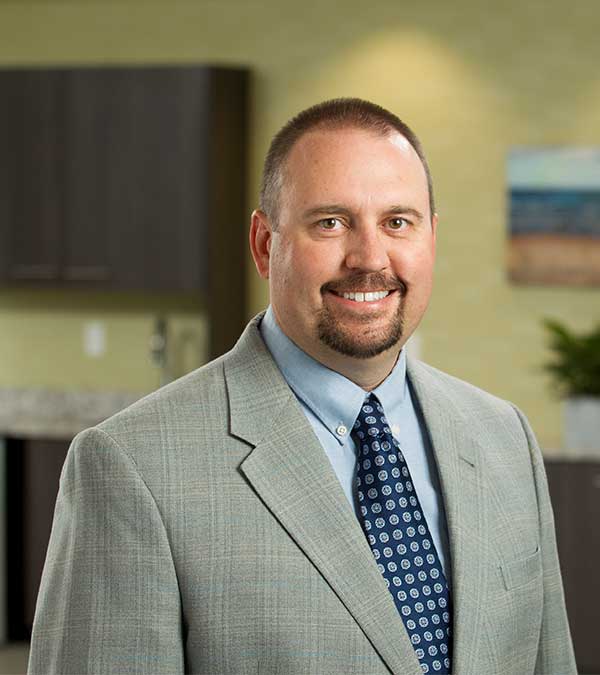 Ted Siler, Utility Services Director
Membership

- MMEA – President – Michigan Municipal Electric Association Board of Directors

Utility Services is focused on all the customer-facing activities of the HBPW. They strive to provide exceptional customer service and reliable electric, water, waste water and broadband utilities. They continually evaluate the assets providing service, and plan for upgrades and renewal to continue to deliver affordable and reliable utility services to our customers.

Ted enjoys the variety that comes with working with four different utilities. There is never a shortage of challenges and the uniqueness of each utility keeps each of his days interesting. The knowledge that they are able to make a difference in the community is another great benefit of working at HBPW.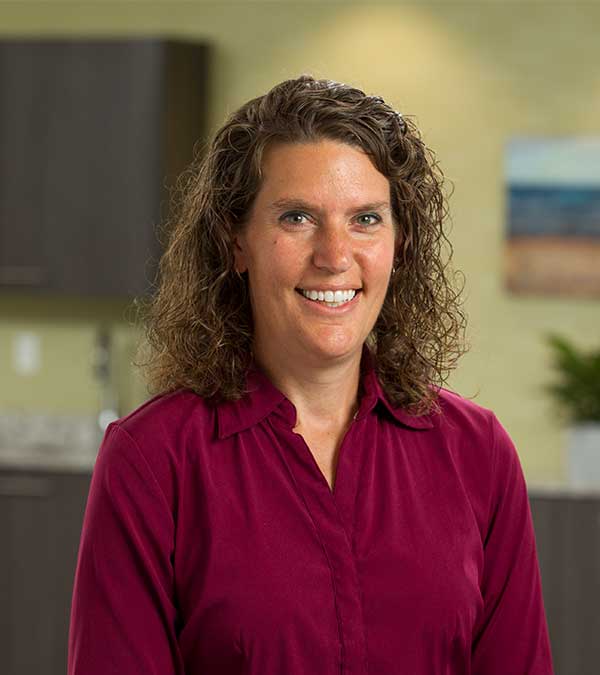 Becky Lehman, Business Services Director
Membership

- LCoP – Steering Committee Member for the Ottawa County DEI Office Learning Communities of Practice Cohort

Becky feels fortunate working at Holland BPW where she has had many opportunities to use her passion for serving others and engaging with people. HBPW's focus on customers and the community really shines through in everything they do. She enjoys working with the team and building a culture where they can learn, grow and serve together.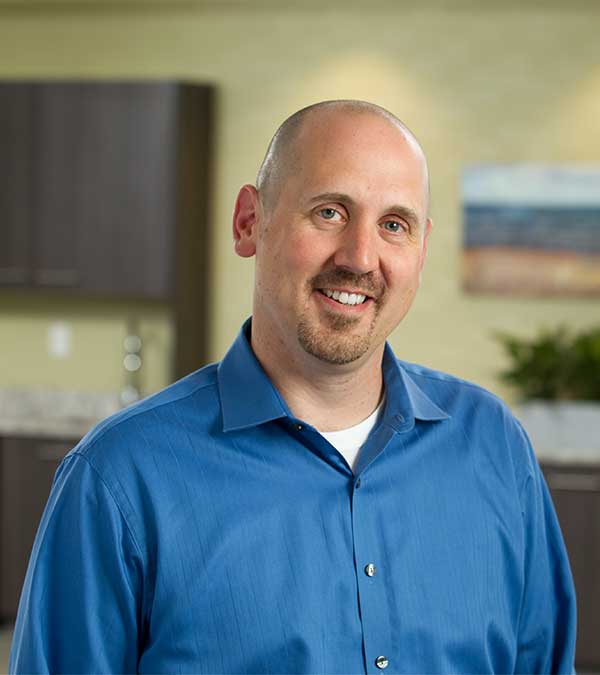 Joel Davenport, Operations Director
Membership

- MWEA – Past President of the Michigan Water Environment Association Board of Directors and member of Government Affairs and Contaminants of Concern committees

- MPPA – Member of Michigan Public Power Agency Board Risk Management Committee

As someone driven by community service, continuous improvement, and sustainability, Joel has always been drawn to public utilities. Working at Holland BPW has allowed him to channel those passions into service for the Holland community. It also has allowed him to be surrounded by an outstanding staff of utility professionals that are similarly passionate about the Holland community and the services that they provide.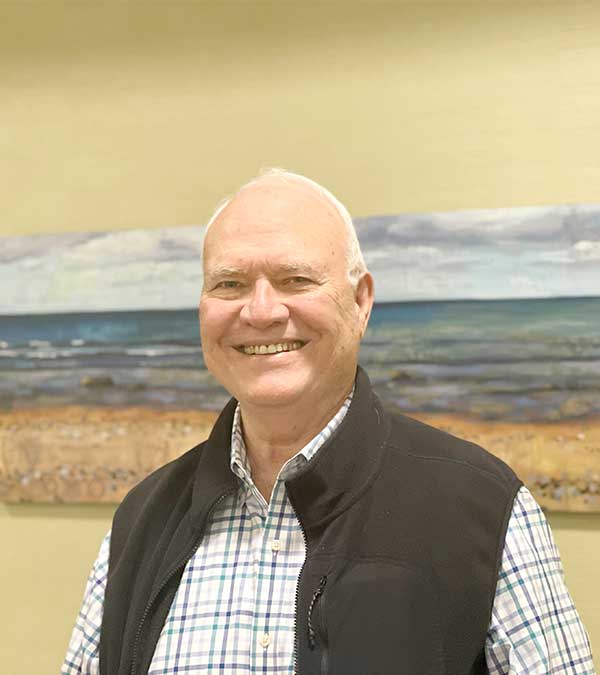 Charles Warren, Finance Director
Membership

- AICPA
- MICPA
- CGMA
- Holland Rotary Club
- MML – Energy & Environment Committee

HBPW is the second municipal utility that Charles has worked for. The utility business is complex and rapidly evolving, providing an intellectually challenging work environment, which he enjoys. His primary driver for being in the municipal side of the utility business is the public service aspect. Every dollar that comes into HBPW is spent for the customers' benefit, and HBPW's actions affect the quality of their neighbors' daily lives. That is the lens Charles looks through every day when evaluating the business decisions he makes as an HBPW employee.