StrategicPlan2020-digitalpages.jpeg

StrategicPlan2020-digitalpages2.jpeg

StrategicPlan2020-digitalpages3.jpeg

StrategicPlan2020-digitalpages4.jpeg

StrategicPlan2020-digitalpages5.jpeg

StrategicPlan2020-digitalpages6.jpeg

StrategicPlan2020-digitalpages7.jpeg

StrategicPlan2020-digitalpages8.jpeg

StrategicPlan2020-digitalpages9.jpeg

StrategicPlan2020-digitalpages10.jpeg

StrategicPlan2020-digitalpages11.jpeg

StrategicPlan2020-digitalpages12.jpeg

StrategicPlan2020-digitalpages13.jpeg

StrategicPlan2020-digitalpages14.jpeg

StrategicPlan2020-digitalpages15.jpeg

StrategicPlan2020-digitalpages16.jpeg

StrategicPlan2020-digitalpages17.jpeg

StrategicPlan2020-digitalpages18.jpeg

StrategicPlan2020-digitalpages19.jpeg

StrategicPlan2020-digitalpages20.jpeg

StrategicPlan2020-digitalpages21.jpeg

StrategicPlan2020-digitalpages22.jpeg

StrategicPlan2020-digitalpages23.jpeg

StrategicPlan2020-digitalpages24.jpeg

StrategicPlan2020-digitalpages25.jpeg

StrategicPlan2020-digitalpages26.jpeg

StrategicPlan2020-digitalpages27.jpeg

StrategicPlan2020-digitalpages28.jpeg

StrategicPlan2020-digitalpages29.jpeg

StrategicPlan2020-digitalpages30.jpeg

StrategicPlan2020-digitalpages31.jpeg

StrategicPlan2020-digitalpages32.jpeg

StrategicPlan2020-digitalpages33.jpeg

StrategicPlan2020-digitalpages34.jpeg

StrategicPlan2020-digitalpages35.jpeg

StrategicPlan2020-digitalpages36.jpeg
Download: pdf Strategic Plan 2020 (2.88 MB)
Introduction
A number of years ago, Holland Board of Public Works (HBPW) created a framework for a new strategic planning process. The comprehensive undertaking included input from our Board of Directors, City Council, staff, and various community stakeholders, and was transparent to the general public throughout the entire process. HBPW updates the strategic plan every three years to reflect the changing world and utility industry. The most current strategic plan unfolded throughout HBPW's Fiscal Years 2019-2020.
Our strategic plan is used as a compass to help HBPW navigate the constantly evolving world of operational technology and utility changes as well as the regulatory environments that continue to evolve throughout the entire organization. This process included a SWOT (Strengths, Weaknesses, Opportunities, and Threats) analysis of each utility and business unit, with input from HBPW senior management and utility subject matter experts.
Beyond the Board Study Session State of the Utility updates, and "common issues" discussions (such as customer service statistics, financial, and workforce issues), the Strategic Planning team also discussed the strategic planning framework. Time was spent with the Board to work through a Vision Sketch and brainstorm what the future should look like for HBPW. Study Sessions were focused on what our strategic priorities, Key Performance Indicators and metrics should look like going forward.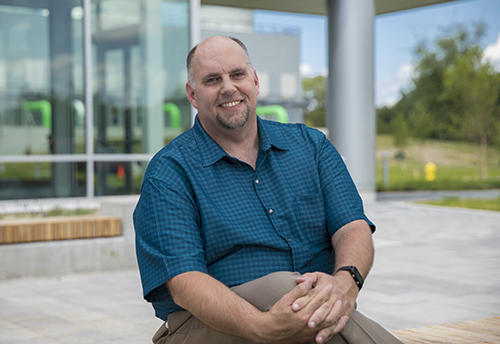 Finally, the Board spent time understanding and reflecting on the Policy Governance Model® and the first drafts of Results Policies that support that model. Over the next few months, the Board will review and update the Governance and Delegation to Management Policies to ensure they still reflect the direction that is best for our community.
Strategic planning is a robust and comprehensive process. It is greatly rewarding to have a solid strategic plan in place to carry HBPW well into the future!
Sincerely,
Dave Koster, General Manager
Holland Board of Public Works