Distributed Generation (DG) is a convenient program designed to help customers succeed in generating their own renewable electric power while reducing their monthly electric bills. Customers may install their own renewable energy generator at their homes or business while staying connected to the reliable HBPW electric grid. 

Distributed Generation helps lower your electric bill and allows you to access the HBPW electric grid as a backup. Participating customers are responsible for purchasing, installing, and maintaining their own generators.

Renewable electric power can be generated using solar, wind, hydropower, geothermal, an energy storage system, or qualified biomass resources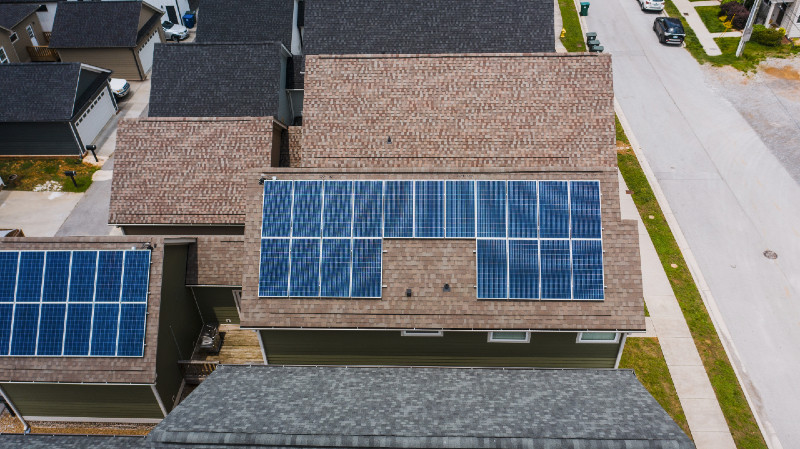 Distributed Generation helps lower your electric bill. The energy you generate each month will be applied as a credit up to the amount of energy used during that billing cycle
Distributed Generation Credits
The amount received through Distributed Generation credits is dependent on the size of the generation system.
As a Distributed Generation customer, Holland Board of Public Works provides you a reliable backup for your own power generation. DG allows you to remain connected to the grid, even though you generate electricity through your own renewable energy source. During times when more power than your eligible generator produces is needed, the extra energy is supplied to you by Holland Board of Public Works.
Distributed Generation Customers (applications received after July 1, 2019)
Net Metering Customers (Grandfathered)
| | |
| --- | --- |
| | |
| | |
| | |
| | Customer's Current Rate (Energy + Delivery) |
Frequently Asked Questions
Who is eligible to participate in the HBPW Distributed Generation Program?
To be eligible for HBPW's Distributed Generation Program:
Participants must be HBPW electric customers on Rate A, B, K, M or Time-of-Use Rate for Residential Customers who possess a Plug-in Electric Vehicle and have an average load factor of 30 percent or greater.

The customer's electric generator must be fueled by a qualified renewable energy source such as wind, solar, biomass, hydro, geothermal, energy storage systems, cogeneration, or other approved renewable sources.

The nameplate capacity of the renewable generator may not exceed 550 kW.

The renewable generator may not be sized to exceed the customer's annual electricity needs based on the previous 12 months.

Customers must meet approved Interconnection requirements before participating in this program.
How do I apply for Distributed Generation Program?
What should I expect during the Distributed Generation application process?
Can I generate more energy than I use?
How does this affect my bill?
What if I want to use renewables, but don't want the upfront cost or equipment on my property?
Who can I talk with to find out more?
Are there any fees associated with my application for Distributed Generation?
What is an Interconnect Evaluation?