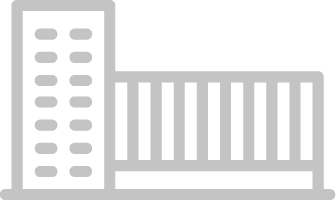 Managing energy use is an important strategy for business success. Holland Board of Public Works offers resources and initiatives to help you use less electricity, stay ahead of the cost curve and ensure a more sustainable business future for our community, our state and our world.
Energy Smart Rebates | Charge Up Holland Electric Vehicle Charger Rebate
---

Energy Smart Program - As a business customer, you can apply for technical assistance and financial incentives to help ease the costs and challenges of energy efficiency improvement programs that you may want to undertake.
The 2021 application window for Holland BPW Energy Smart business programs (C&I, Small Business, and New Construction) is now closed. 2022 applications will be available by January 3rd.
Prescriptive Program
Our Prescriptive Program provides incentives when you replace inefficient equipment with specified high-efficiency electric technologies, including:
Interior and exterior lighting
HVAC controls and equipment
Variable frequency drives (VFDs)
Compressed air
Commercial refrigeration and kitchen systems
To qualify, lighting must be used at least 1,800 hours per year and other equipment must operate at least 1,500 hours per year.
Custom Program
Our Custom Program provides incentives to business customers who want to make improvements outside the parameters of the Prescriptive Program. (Applications are accepted on a first come, first serve basis while annual funds are available.)
Small Business Program
To qualify for the small business program an account's monthly usage must not exceed 250,000 kWh per month.
Important: To receive funding through any of these incentive programs, you must complete an application form and receive preapproval from Holland BPW.

For questions, please email: This email address is being protected from spambots. You need JavaScript enabled to view it.
HBPW offers a $1,000 rebate for a commercial level II charger.
Level II Charger Rebates
To qualify for the commercial charger rebate the account must be a commercial or industrial electric account, and the charger must be for commercial use and be ENERGY STAR® certified.
Download the application:
pdf Rebate Application Electric Vehicle Charger Commercial (659 KB)

For questions, email: This email address is being protected from spambots. You need JavaScript enabled to view it.