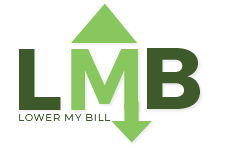 pdf ¡DESCÚBRA LOS AHORROS EN SU HOGAR! - Lower My Bill - Espanol (307 KB)
Schedule an in-home checkup to discover many ways to save on your utility bills. Each checkup includes a 60-90 minute assessment by a Building Performance Institute certified technician, who will provide a list of recommendations that are specific to your home. You'll also get a folder full of electric and water saving tips. Plus, you will receive all the energy and water-saving devices listed below at no cost!
Two LED light bulbs
One LED flood light
One smart strip surge protector
A toilet leak test
Energy and water saving recommendations
Schedule your checkup today by calling 616.393.5610. (Assessment conducted by the Ottawa County Community Action Agency.)
Questions? Call HBPW Conservation Program Specialist at 616.355.1534.